Suborder Trogiomorpha Suborder Troctomorpha Suborder Psocomorpha
Infraorder Atropetae
Family LEPIDOPSOCIDAE
Subfamily Thylacellinae
*click the bug for BugGuide.net*
Subfamily Lepidopsocinae
Echinopsocinae
Family TROGIIDAE
Family PSOQUILLIDAE
Family PSYLLIPSOCIDAE
Suborder Troctomorphareturn to top
Infraorder Amphientometae
Family AMPHIENTOMIDAE
*click the bug for BugGuide.net*
Infraorder Nanopsocetae
Family LIPOSCELIDIDAE
Subfamily Embidopsocinae
Subfamily Liposcelidinae
Liposcelis Section I
Liposcelis Section II
Family PACHYTROCTIDAE
Family SPHAEROPSOCIDAE
Suborder Psocomorphareturn to top
Infraorder Epipsocetae
Family EPIPSOCIDAE
*click the bug for BugGuide.net*
Infraorder Caeciliusetae
Caeciliusidae
Stenopsocidae
Amphipsocidae
Dasydemellidae
Family CAECILIUSIDAE
Family STENOPSOCIDAE
Family AMPHIPSOCIDAE
Polypsocus corruptus (Hagen) 1861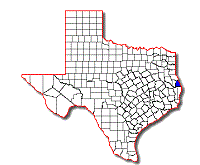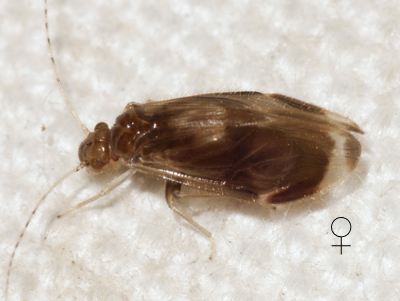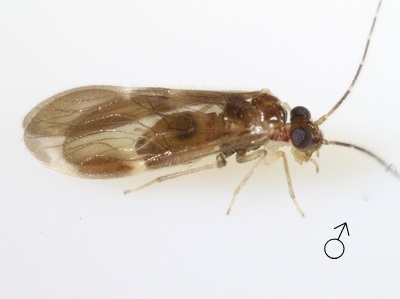 Size: ~ 3.5 mm Range outside Texas: eastern U. S. west to Missouri; eastern Canada and Pacific coast from British Columbia south to northern Califorina. There are closely related species in Mexico. Habitat: Variety of broad-leaf trees including Magnolia.
Family DASYDEMELLIDAE
Teliapsocus conterminus (Walsh) 1863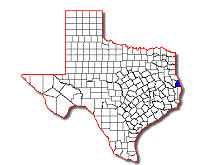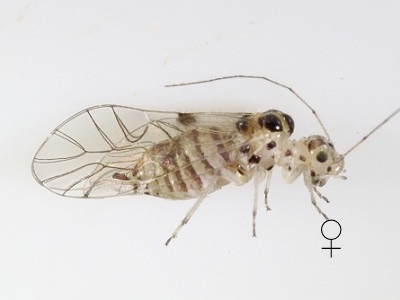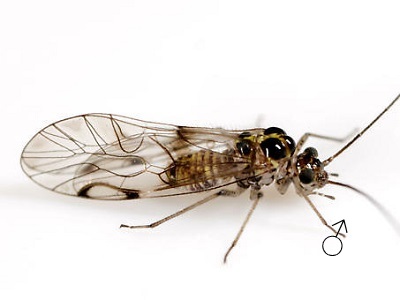 Size: 5.6 mm Range: Throughout most of U.S. and Canada, but absent from northern midwestern states. Habitat: Great variety of broad-leaf and coniferous trees and occasionally ground litter. Not known outside North America.
Male image by Patrick Coin.
Infraorder Homilopsocidea
Lachesillidae
Ectopsocidae
Peripsocidae
Trichopsocidae
Archipsocidae
Pseudocaeciliidae
Family LACHESILLIDAE
Andra Group
Corona Group
Forcepeta Group
Pedicularia Group
Riegeli Group
Rufa Group
Sclera Group
Family ECTOPSOCIDAE
Family PERIPSOCIDAE
Family TRICHOPSOCIDAE
Family ARCHIPSOCIDAE
Family PSEUDOCAECILIIDAE
Family PHILOTARSIDAE
Infraorder Psocetae
Family HEMIPSOCIDAE
Family PSOCIDAE
Amphigerontiinae
Psocinae
Subfamily Amphigerontiinae
Subfamily Psocinae
Tribe Cerastipsocini
Tribe Metylophorini
Tribe Psocini
Tribe Ptyctini
Family MYOPSOCIDAE